Travel with Us in Europe
Whether you're biking the famous Route des Vins in Alsace or discovering Bohemian delights in the Czech Republic, you can count on Backroads to treat you to Europe's most scenic routes. And the most terrific stops—the trattoria where you can lunch al fresco, the olive grove perfect for a picnic, or the artisan's studios where you can admire local crafts.

We're not able to find any trips that match the additional criteria you've selected. Please widen your search parameters.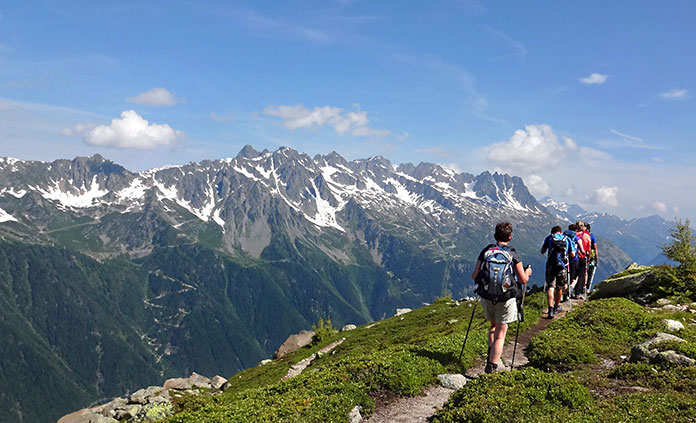 French & Italian Alps Walking & Hiking Tour
Geneva to Mont Blanc & Chamonix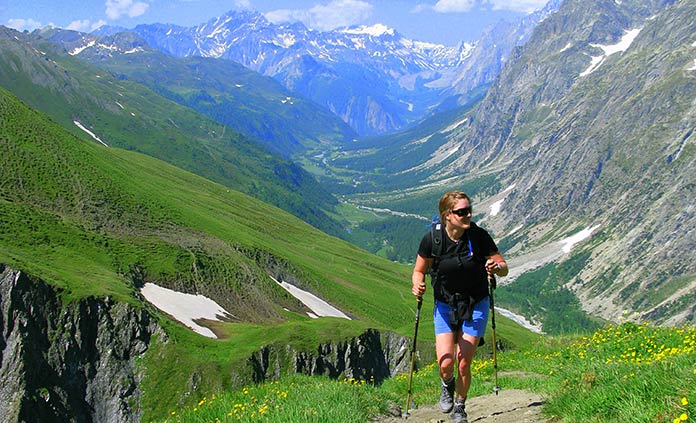 New
Italian, French & Swiss Alps Walking & Hiking Tour
Mont Blanc Adventure from Huts to Mountain Lodges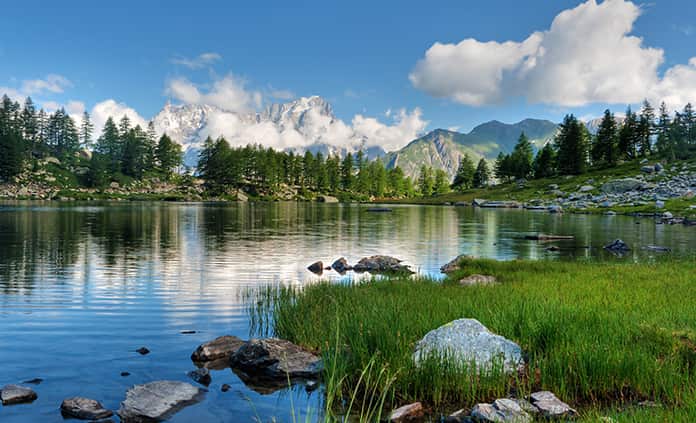 New
French, Italian & Swiss Alps Multi-Adventure Tour
Legendary Mont Blanc, Chamonix & Lake Geneva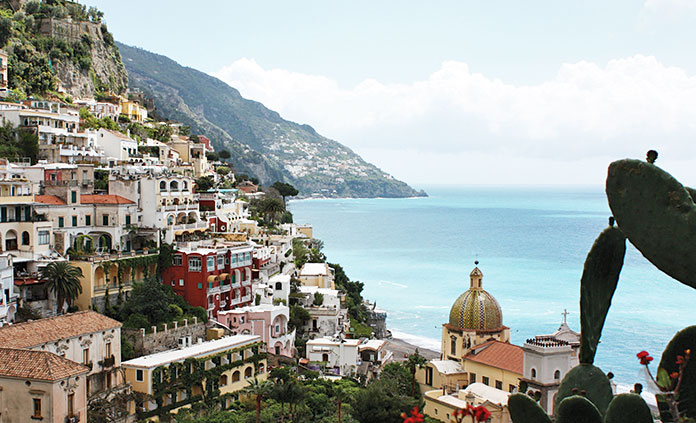 Italy's Amalfi Coast Walking & Hiking Tour
The Sorrentine Peninsula & Idyllic Capri Island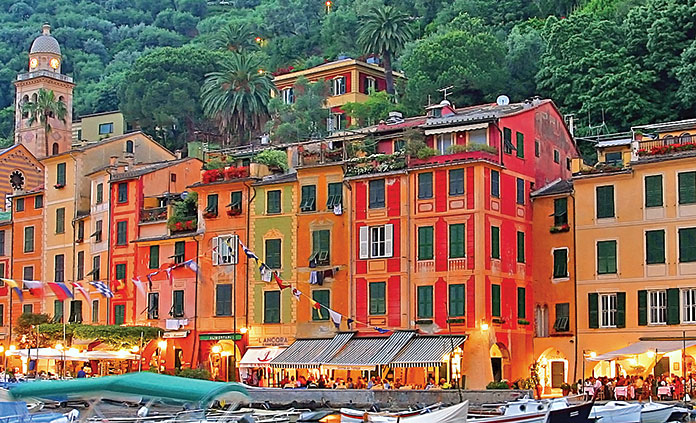 New
Cinque Terre & Tuscany Walking & Hiking Tour
Coastal Italy's Seaside Charm & Tuscan Villages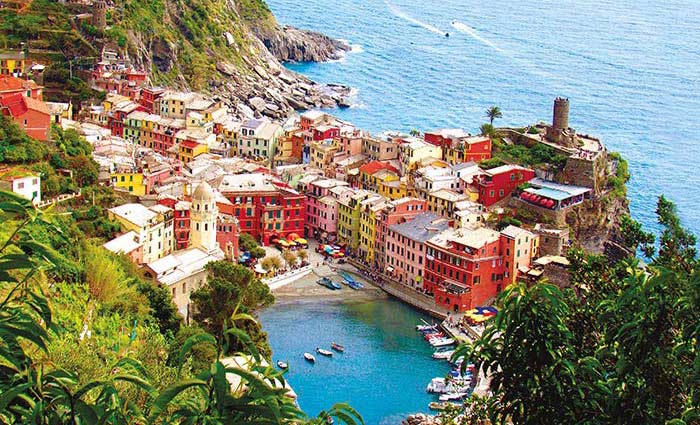 New
Cinque Terre & Tuscany Multi-Adventure Tour
Timeless Tuscan Rides & Italy's Legendary Coastal Trails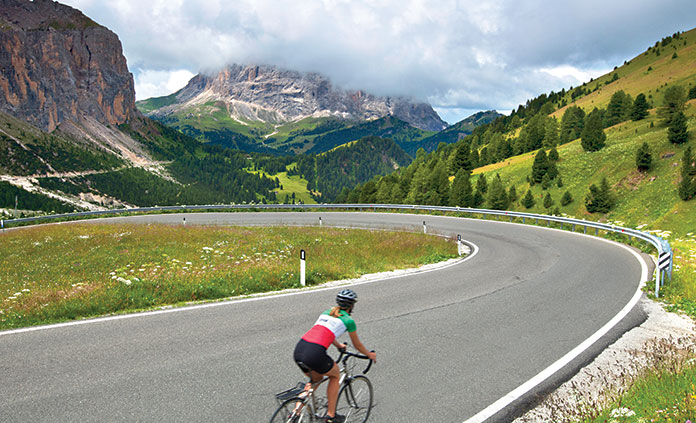 Dolomites Bike Tour
World-Class Routes in Italy & Austria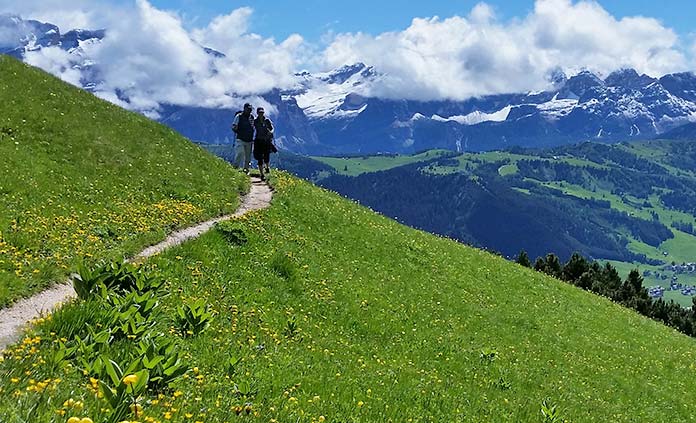 New
Dolomites Hut-to-Hut Hiking & Trekking Tour
Alpine Adventure in Italy's Dramatic Dolomites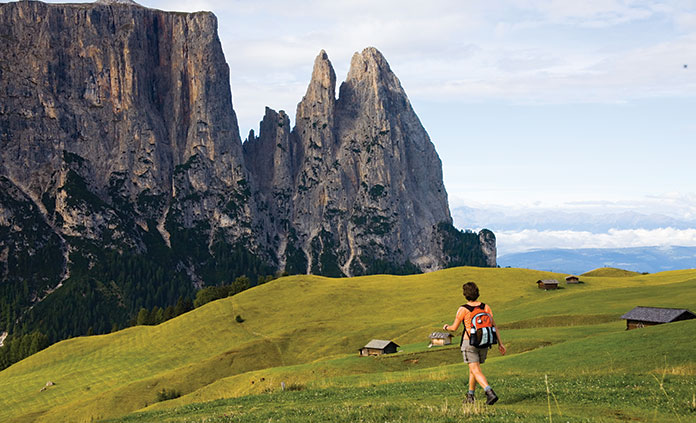 Dolomites Walking & Hiking Tour
Fairytale Villages Amid Italy's Great Peaks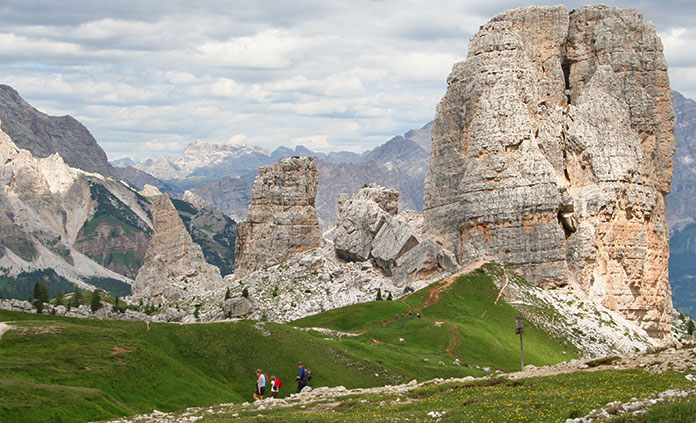 New
Dolomites Multi-Adventure Tour
Alpine Adventures Beneath Majestic Mountains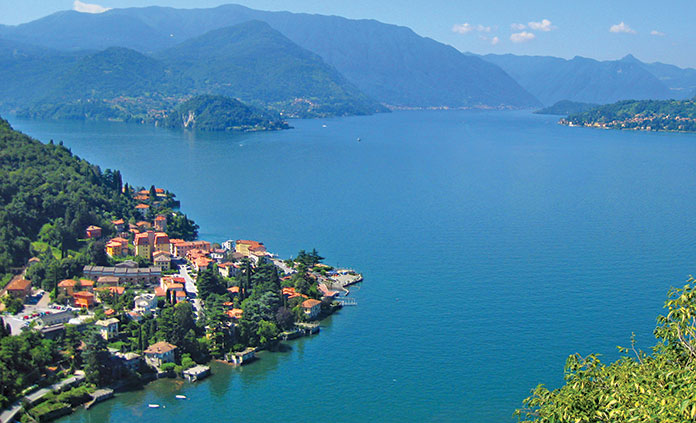 Italy's Lake Como & Bellagio Walking & Hiking Tour
Stylish Sojourn in the Italian Lake District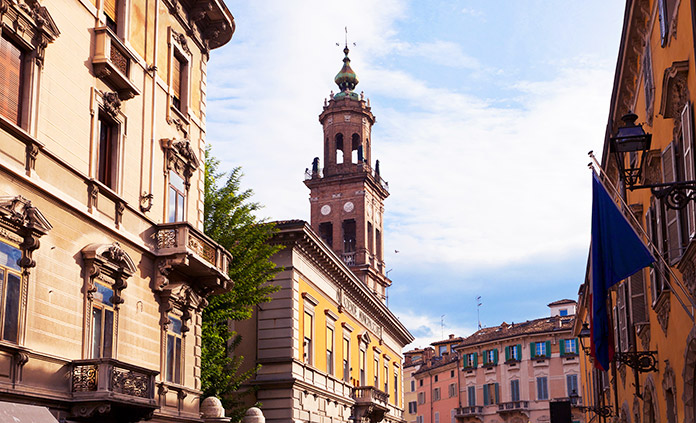 Parma to Verona Bike Tour
Emilia-Romagna & Veneto's Wine & Cuisine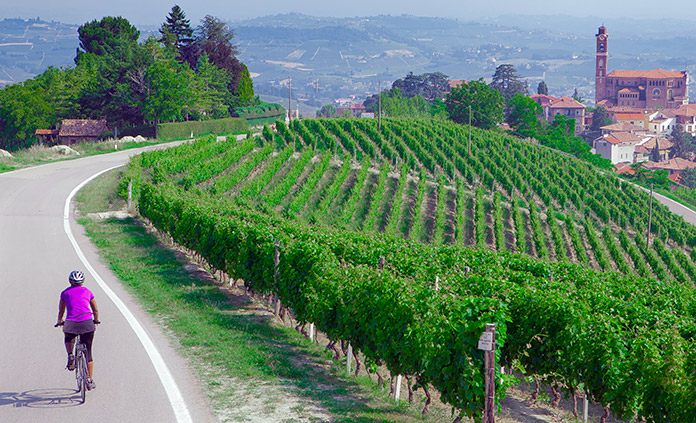 Italy's Piedmont Italy Bike Tour
Slow Food & Wine Lover's Paradise in Piemonte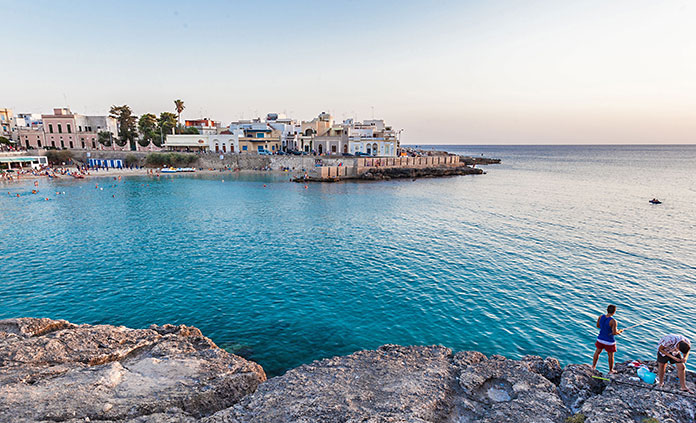 New
Italy's Puglia to Basilicata Bike Tour
Culture & Cuisine from il Mare to Matera
New
Sardinia & Corsica Walking & Hiking Tour
The Italian & French Mediterranean
New
Sardinia & Corsica Multi-Adventure Tour
Italian & French Mediterranean Isles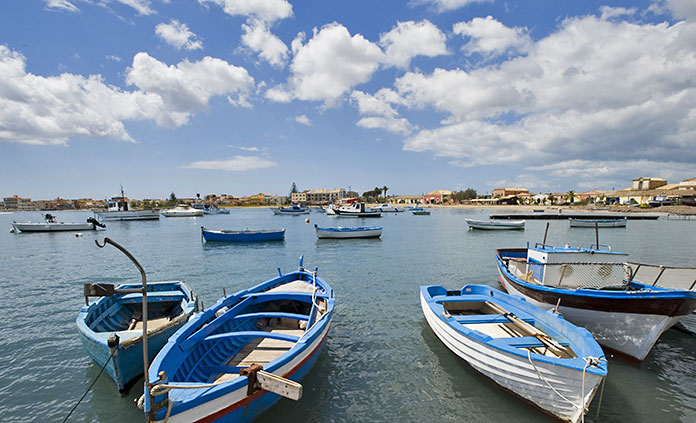 Sicily Bike Tour
Italian Seaside & Ancient Civilizations
Sicily Walking & Hiking Tour
Italian Enchantments from Palermo to Etna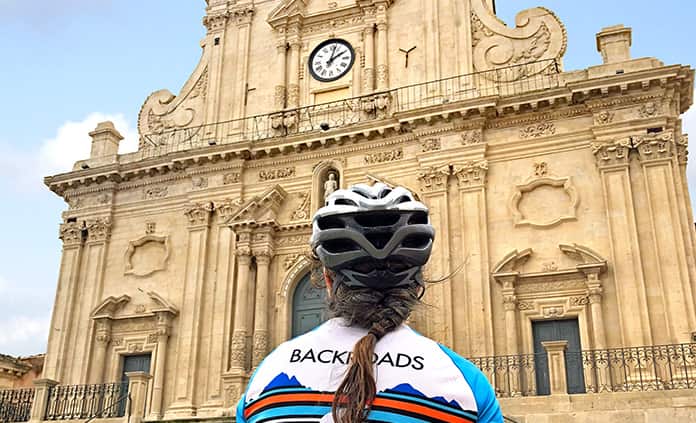 New
Sicily Multi-Adventure Tour
Catania to Mt Etna - Italy's Legendary Isle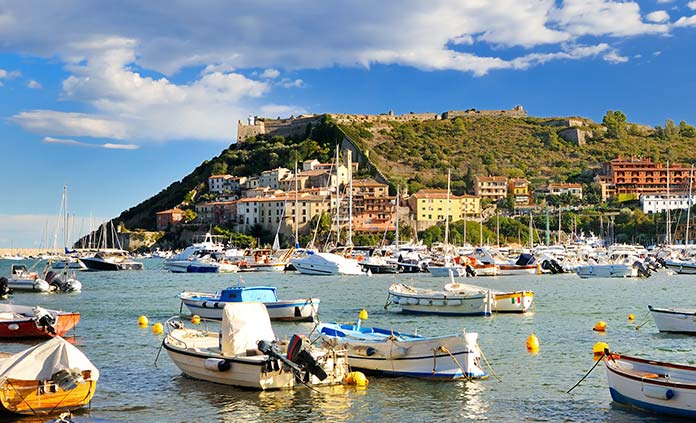 Tuscany by the Sea Bike Tour
Tuscan Vineyards & Dramatic Coasts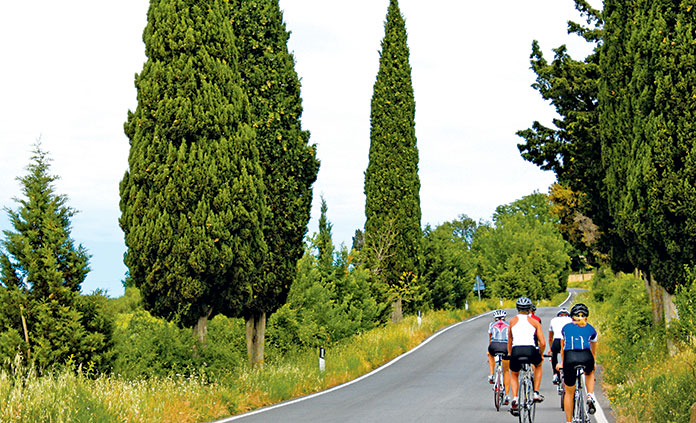 New
Tuscany's Chianti Bike Tour
Quintessential Tuscan Town & Country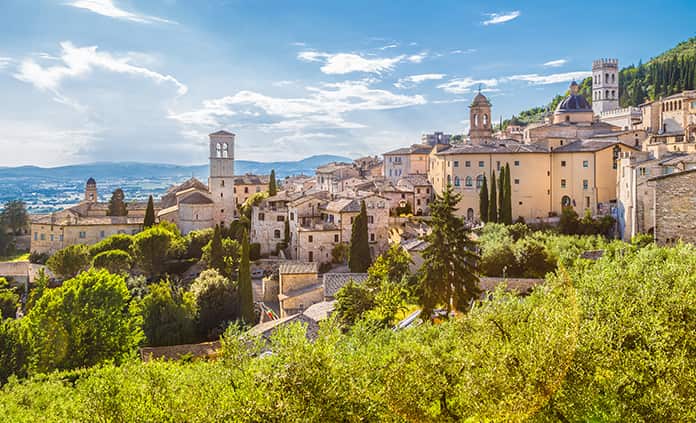 New
Umbria to the Adriatic Bike Tour
Italy's Assisi to Le Marche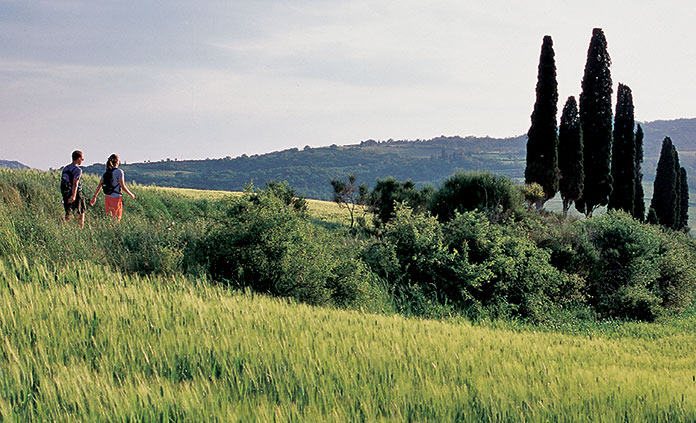 Tuscany & Umbria Walking & Hiking Tour
Ancient Footpaths: Assisi & Cortona to Florence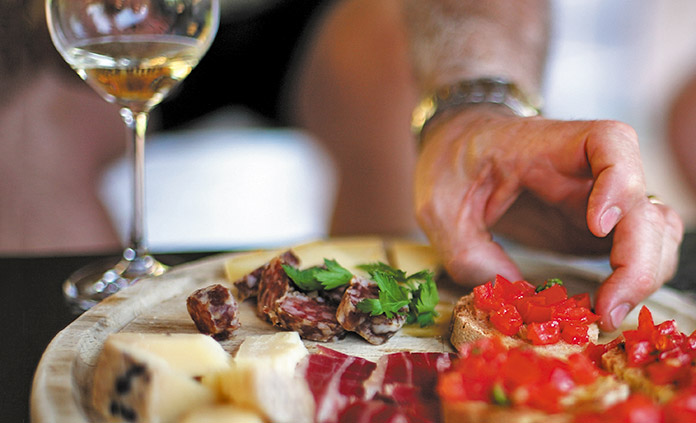 Tuscany Italy Active Culinary Walking & Hiking Tour
Food Adventure in Italy from Chianti to Florence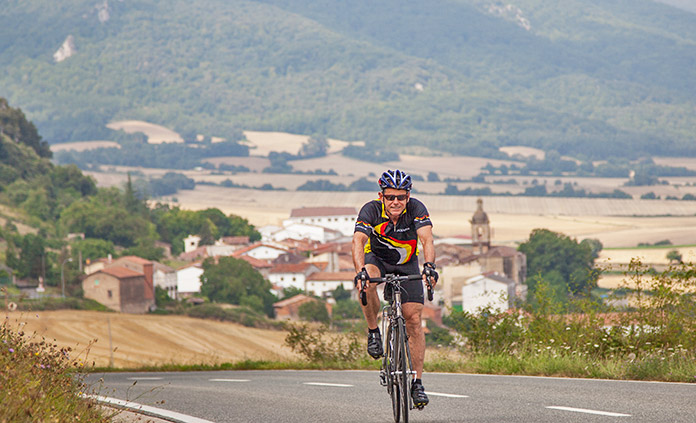 Basque Country Bike Tour
French Pyrenees & Spain's Rioja Wine Region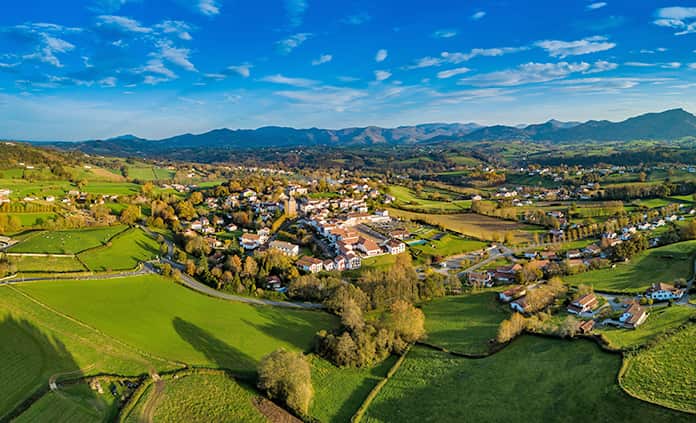 New
French Basque Country Walking & Hiking Tour
Pyrenees Mountain Villages & Atlantic Beaches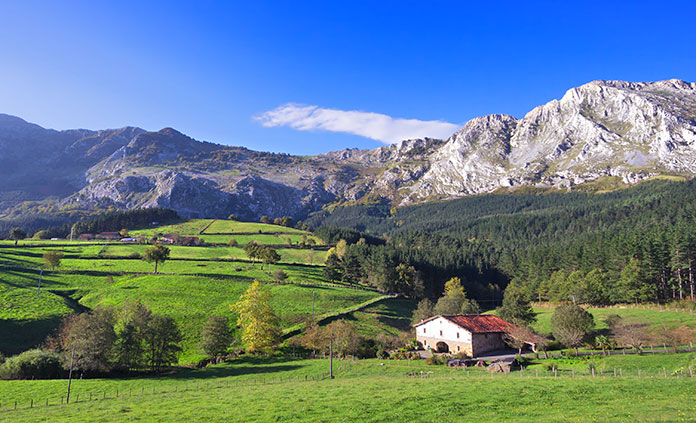 French Pyrenees to Basque Country Walking & Hiking Tour
Sparkling Biarritz to Spain's Rioja Wine Region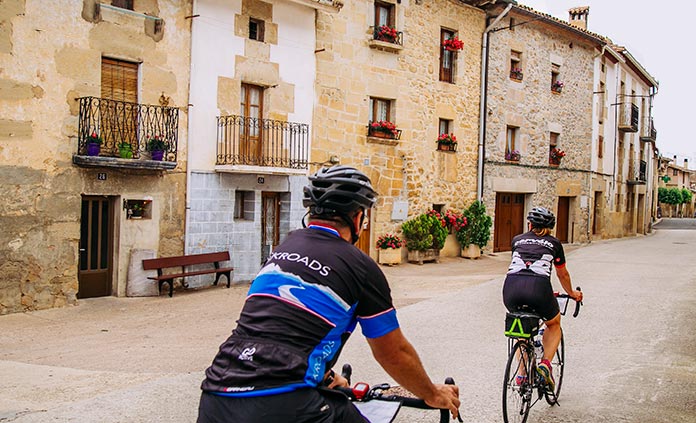 New
Basque Country Multi-Adventure Tour
Bilbao to San Sebastián & Biarritz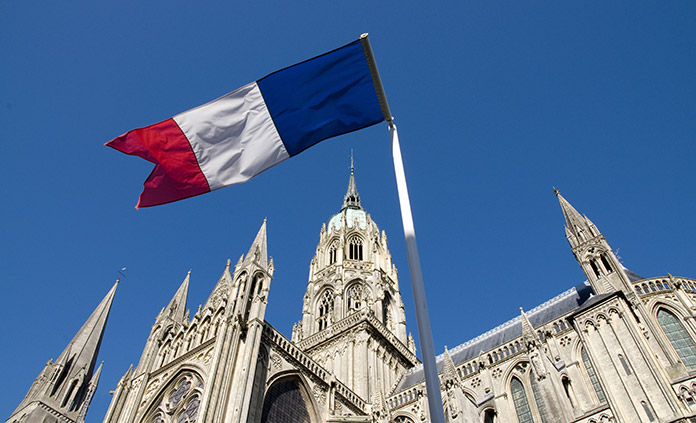 New
Brittany & Normandy Bike Tour
D-Day Landmarks, Mont-St-Michel & Seaside France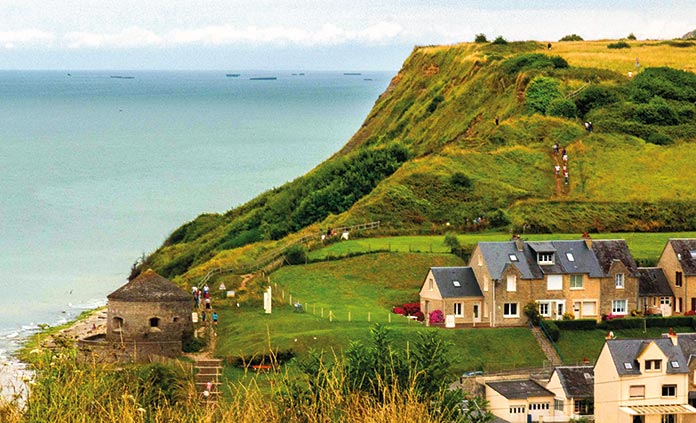 Brittany & Normandy Walking & Hiking Tour
France's D-Day Beaches to St-Malo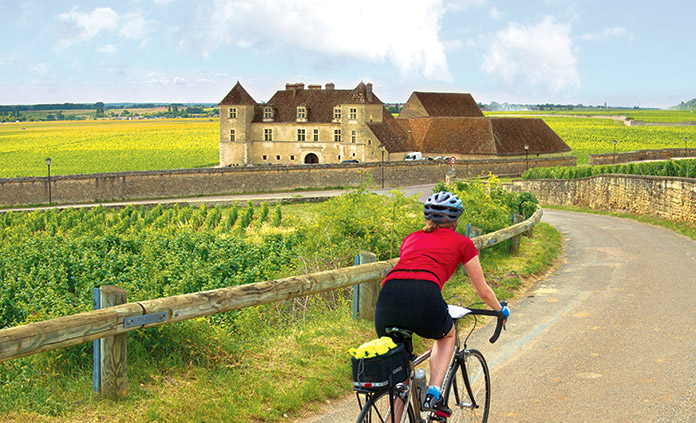 Burgundy Bike Tour
Quaint Villages & World-Class Vineyards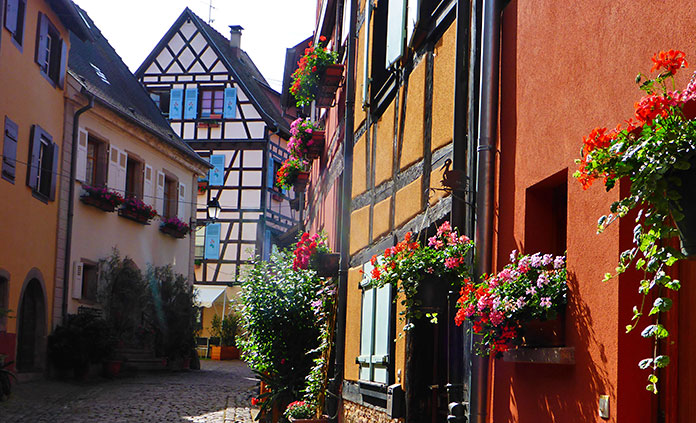 Champagne & Alsace Bike Tour
Sparkling Champagne & the Alsace Wine Route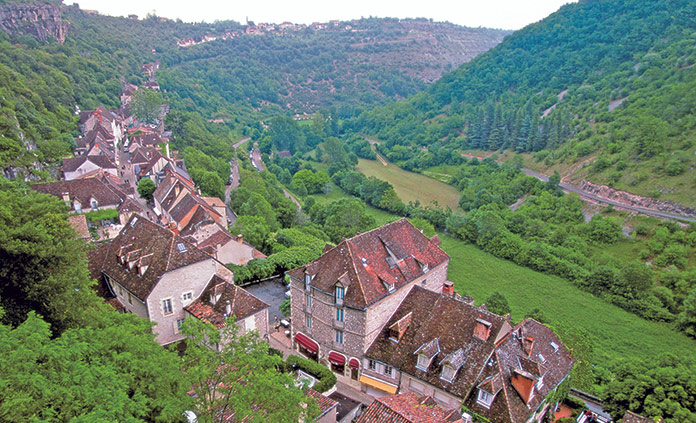 New
Bordeaux & Dordogne Bike Tour
Grand Wine Estates & Michelin Stars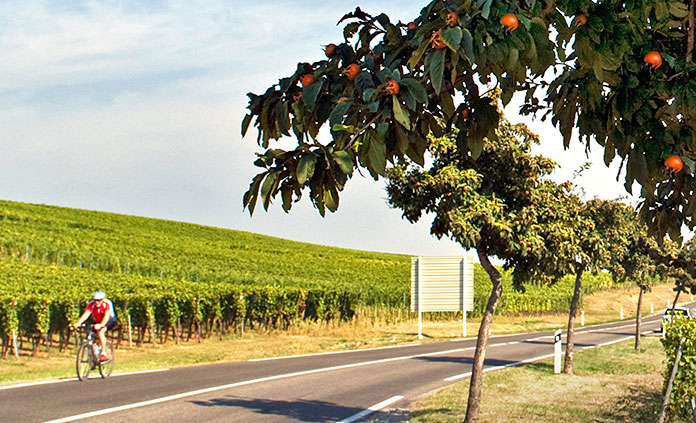 New
Rhine River Cruise Bike Tour
Regal Waterways from Basel to Amsterdam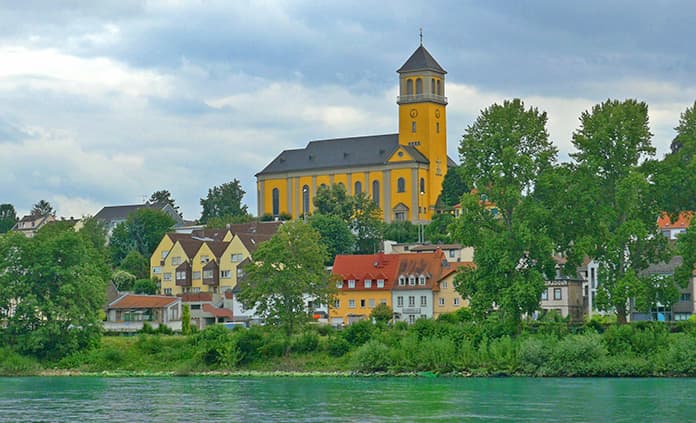 New
Rhine River Cruise Full Ship Celebration Bike Tour
Regal Waterways from Basel to Amsterdam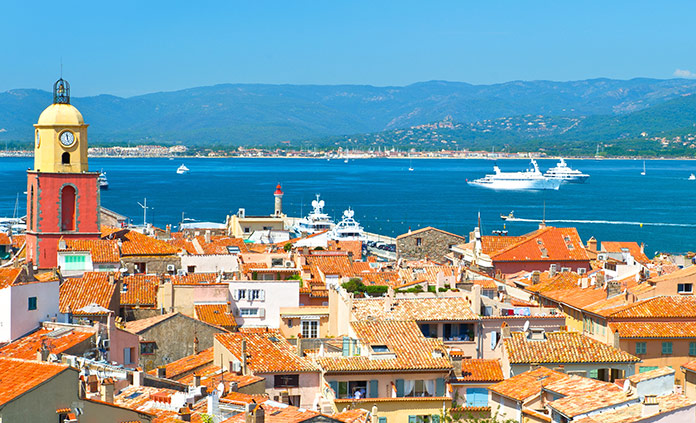 Provence to the French Riviera Bike Tour
Exquisite Provence & the French Riviera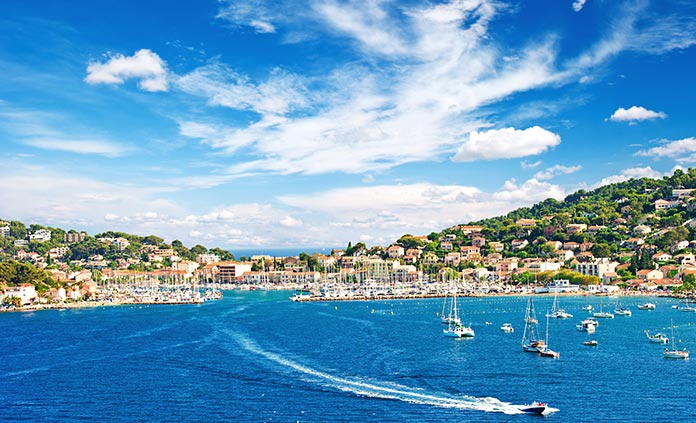 Provence to the French Riviera Walking & Hiking Tour
Aix-en-Provence to St-Tropez & Cannes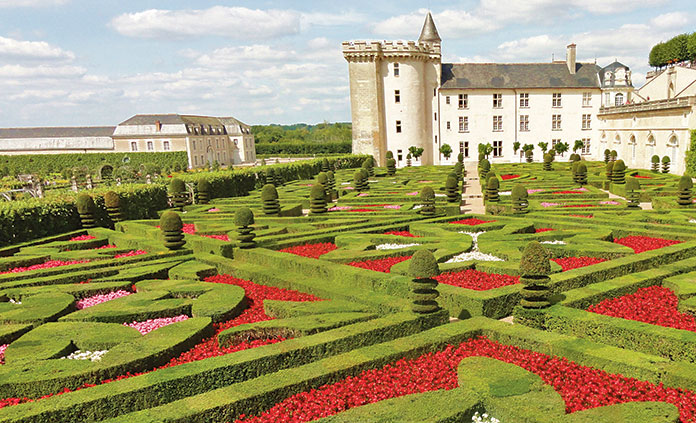 Loire Valley Bike Tour
Among the Grand Chateaux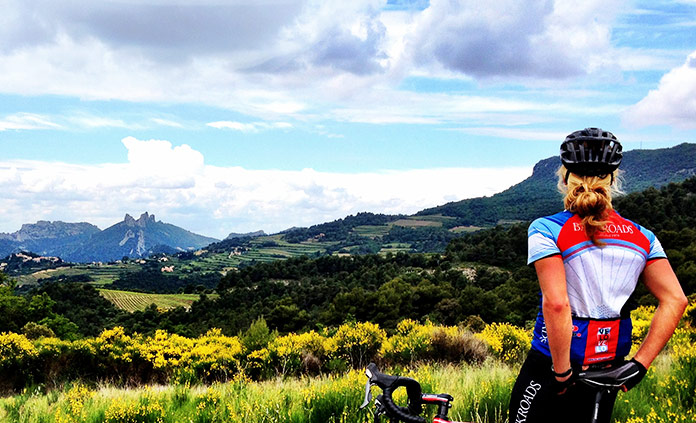 Classic Provence Bike Tour
Heart of Provence - Luberon Valley & Ventoux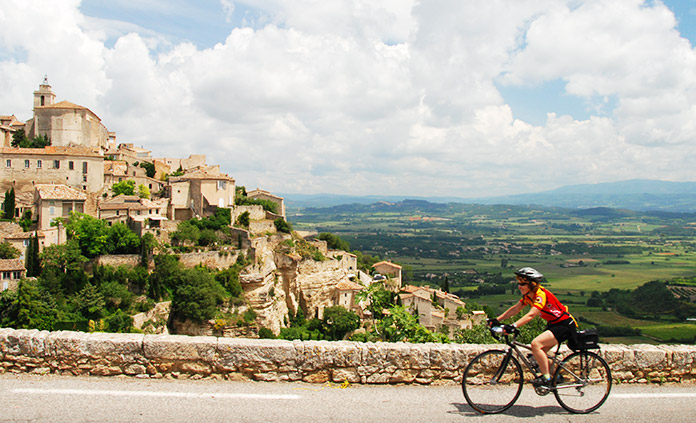 Provence Bike Tour
Provence from the Alpilles to Luberon Villages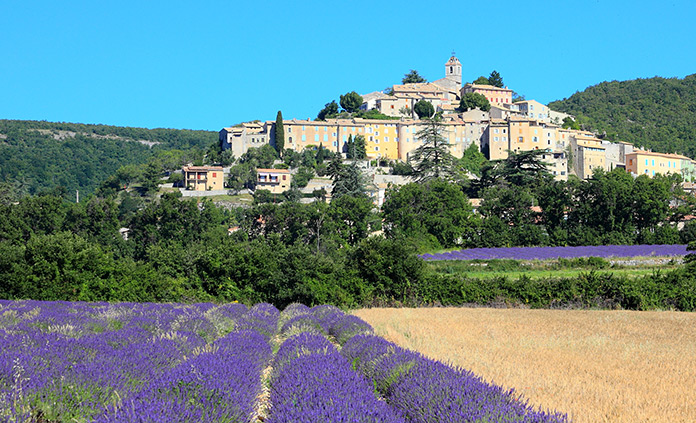 Secret Provence Bike Tour
Classic Luberon to Secret Provence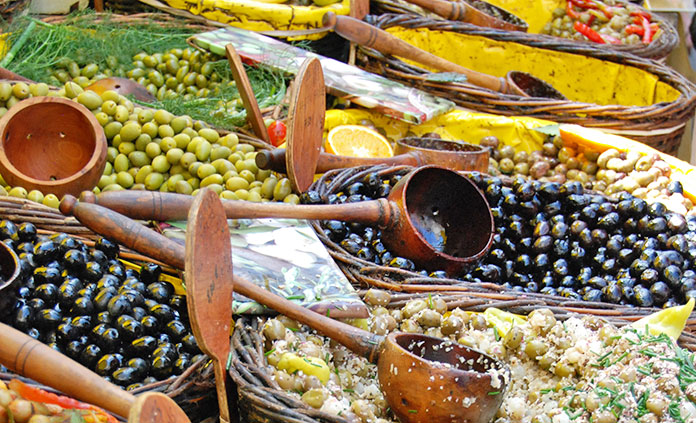 Provence Active Culinary Walking & Hiking Tour
Vibrant Markets & Beautiful Villages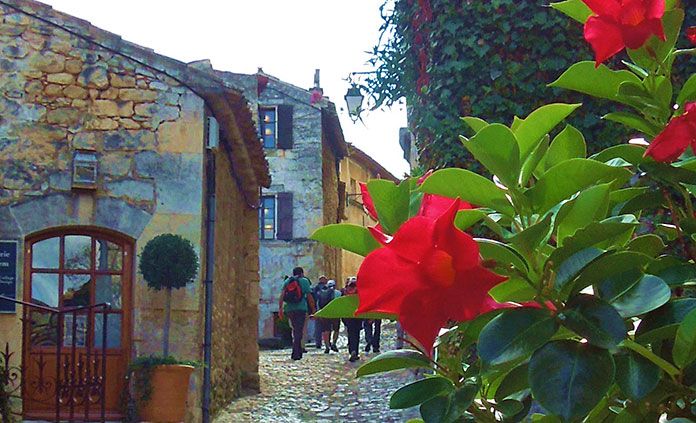 New
Southern France & Spain Walking & Hiking Tour
From Provence to Costa Brava & Barcelona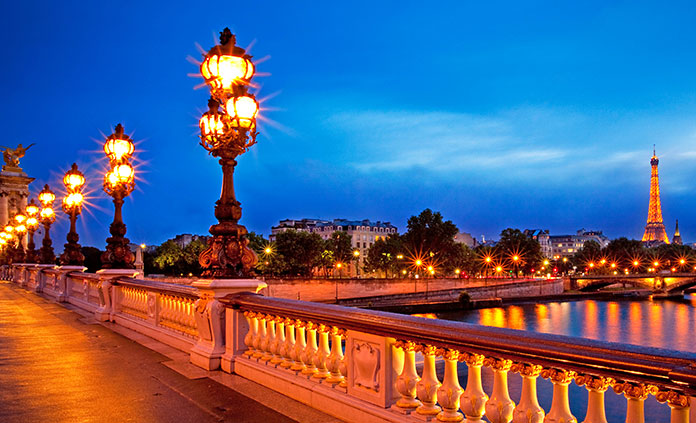 New
Seine River Cruise Bike Tour
Paris Lights & the D-Day Sites of Normandy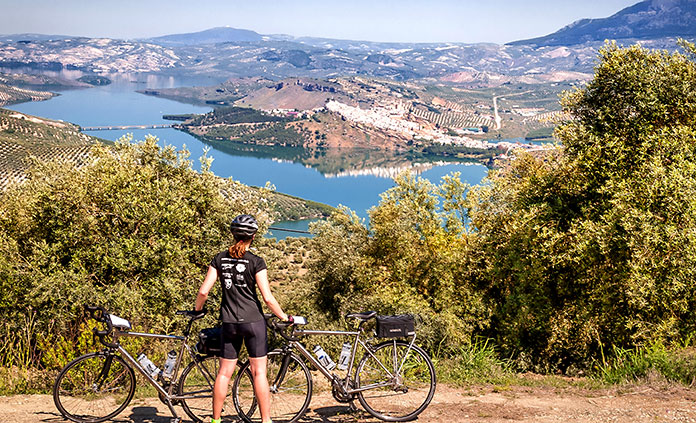 Southern Spain's Andalucia Bike Tour
Flamenco & Vistas - Sevilla to Granada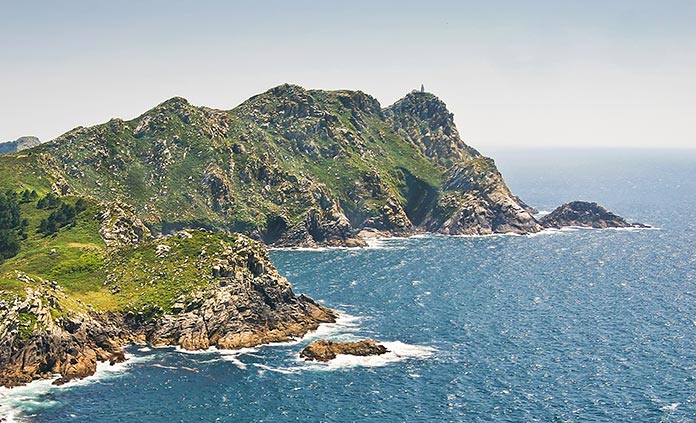 New
A Taste of Camino de Santiago Walking & Hiking Tour
The Way from Portugal to Spain
A Taste of Camino de Santiago Walking & Hiking Tour with Yoga
The Way from Portugal to Spain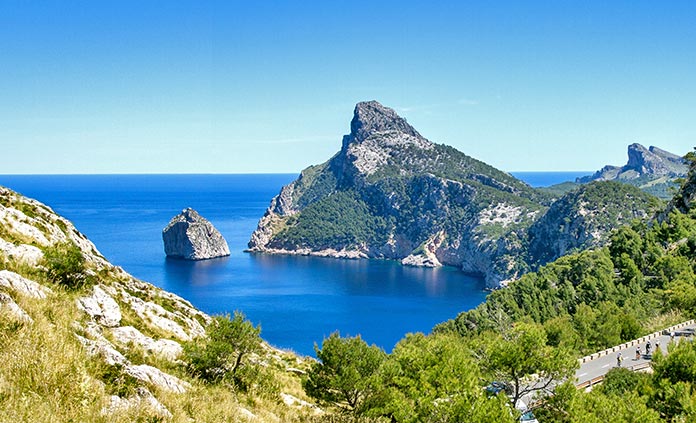 New
Spain's Mallorca & Menorca Bike Tour
A Two-Island Adventure in the Mediterranean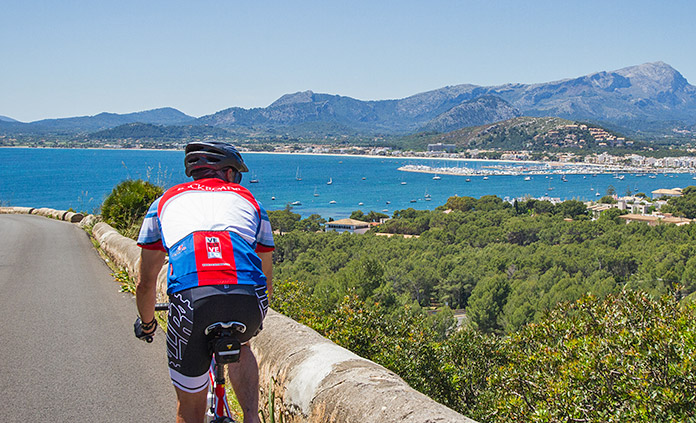 New
Spain's Mallorca Bike Tour
World-Class Cycling on Spain's Mediterranean Isle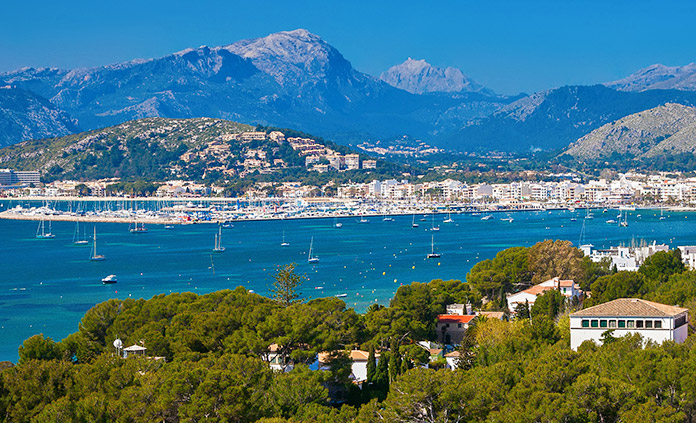 Spain's Mallorca Walking & Hiking Tour
Majestic Mediterranean Peaks & Beaches
Spain's Mallorca Walking & Hiking Tour with Yoga
Majestic Mediterranean Peaks & Beaches
New
Spain's Mallorca Multi-Adventure Tour
Beaches, Mediterranean Vistas & Culture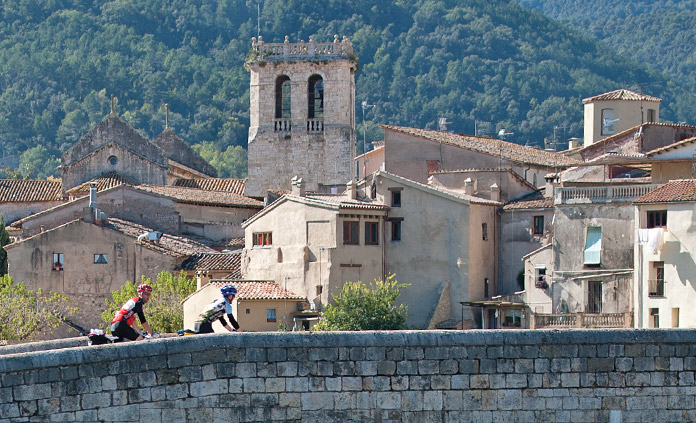 New
Spanish Pyrenees to Costa Brava Bike Tour
Barcelona, Glorious Peaks & Mediterranean Beaches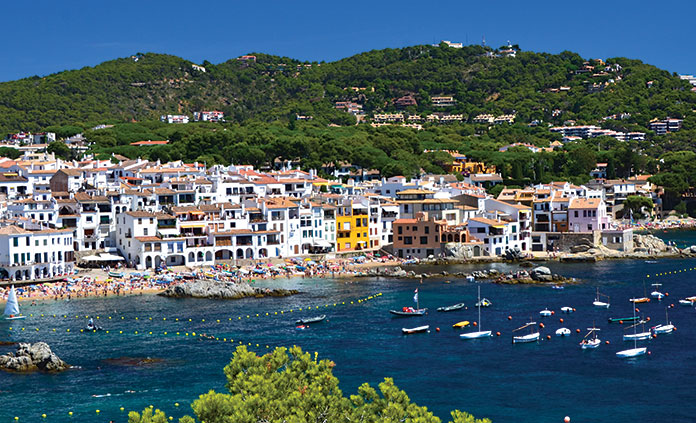 Costa Brava to Spanish Pyrenees Walking & Hiking Tour
Spanish Beaches to Peaks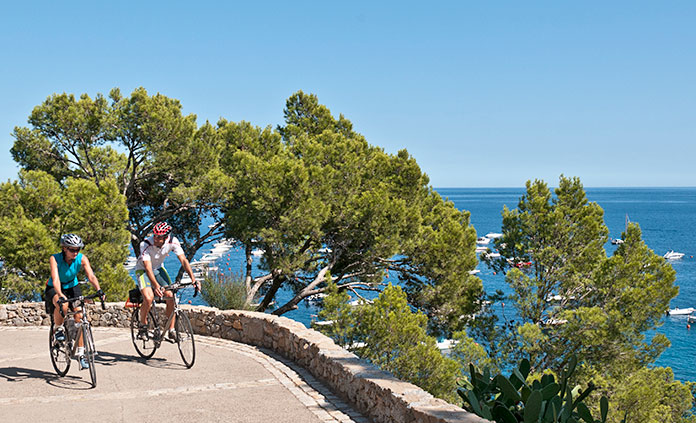 New
Spanish Pyrenees to Costa Brava Multi-Adventure Tour
Medieval Villages to Heavenly Beaches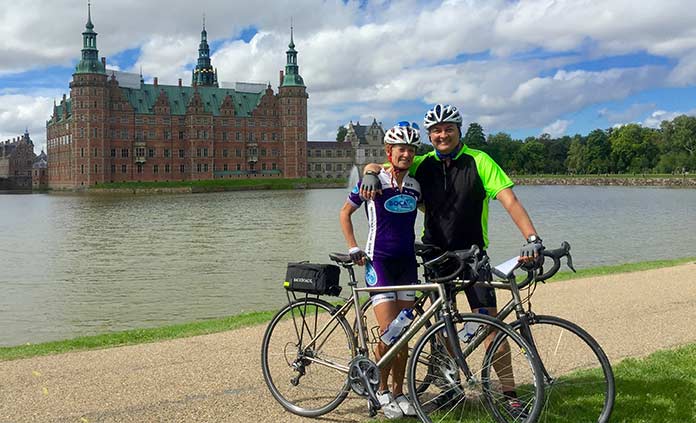 Baltic Sea Ocean Cruise Bike Tour
Denmark, Russia, Finland, Sweden & Estonia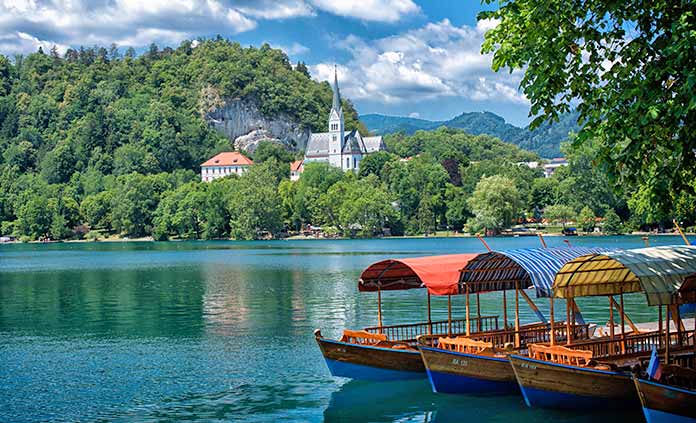 Croatia & Slovenia Bike Tour
Julian Alps, Vineyards & the Sea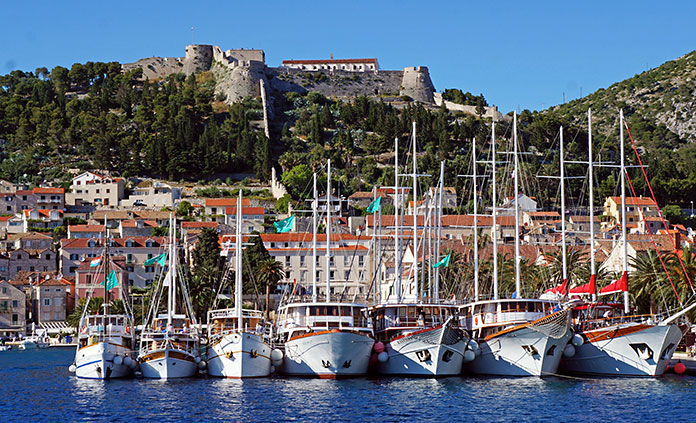 New
Croatia Bike Tour
Sapphire Waters of the Dalmatian Coast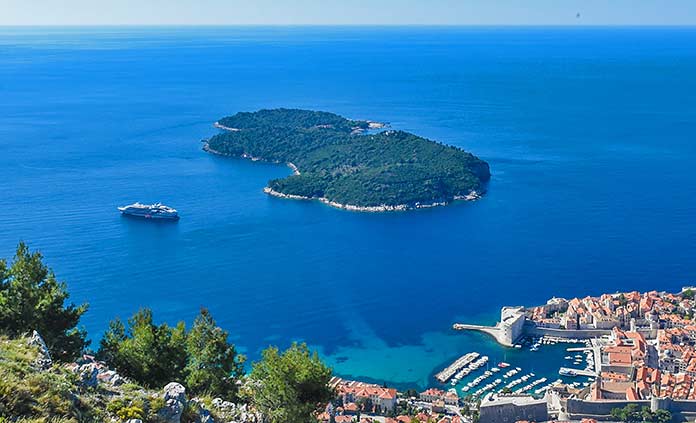 New
Venice to Croatia Ocean Cruise Bike Tour
Biking & Cruising along the Adriatic Coast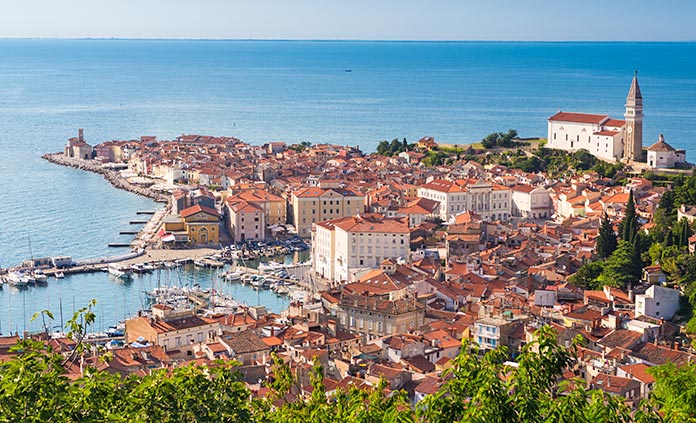 Croatia & Slovenia Walking & Hiking Tour
Ljubljana & Lake Bled to the Istrian Peninsula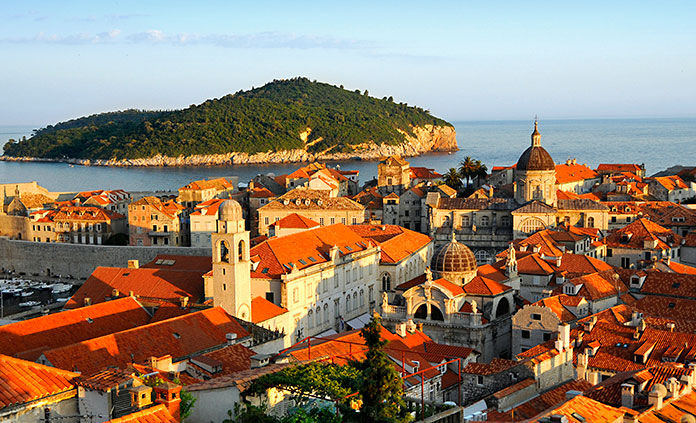 Croatia Walking & Hiking Tour
Dalmatian Coast Odyssey - Dubrovnik to Split
New
Croatia & Slovenia Multi-Adventure Tour
Ljubljana & Lake Bled to the Adriatic Sea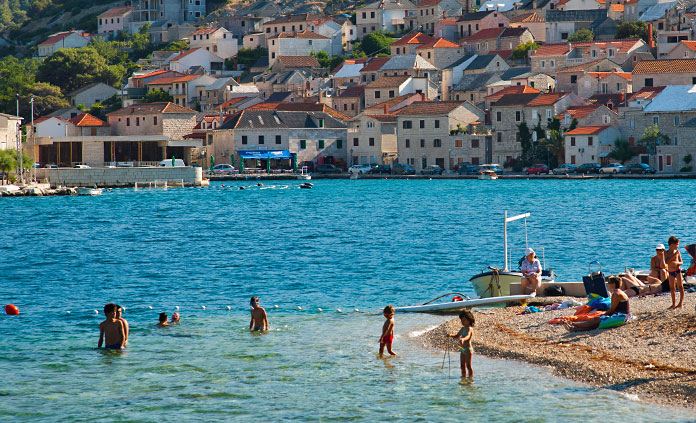 New
Croatia Multi-Adventure Tour
Dalmatian Coast & Islands - Split to Dubrovnik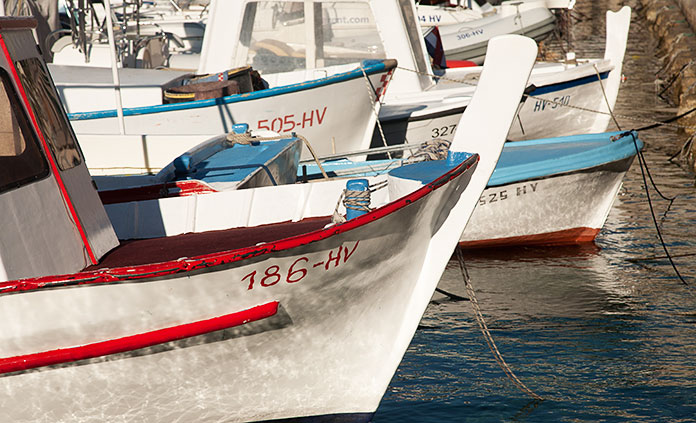 New
Dalmatian Coast to Montenegro Multi-Adventure Tour
Historic Split to Dubrovnik & the Bay of Kotor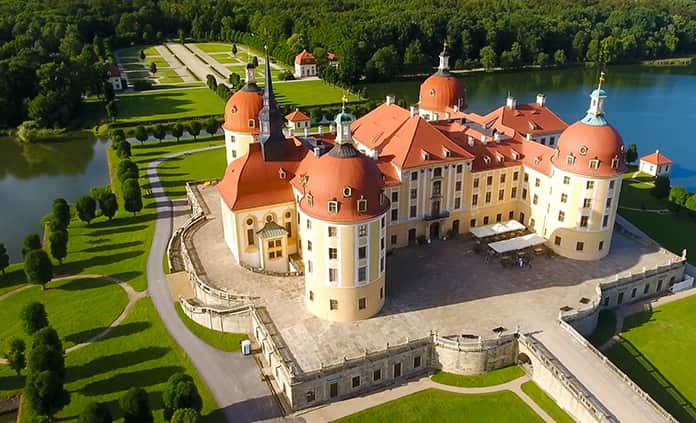 New
Berlin to Prague Bike Tour
Captivating Capitals & Countryside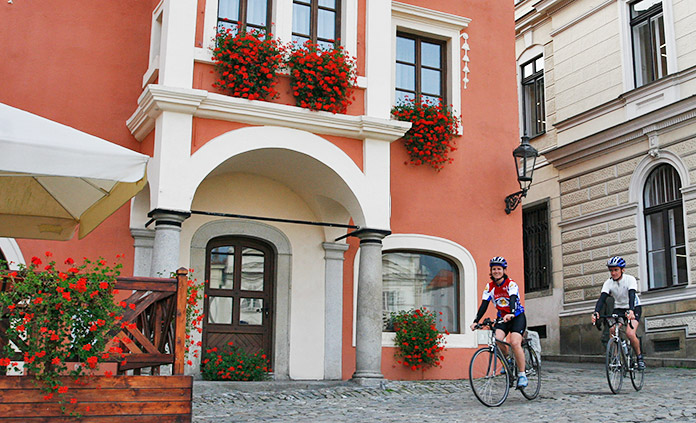 Czech Republic to Austria Bike Tour
Medieval Villages from Prague to Vienna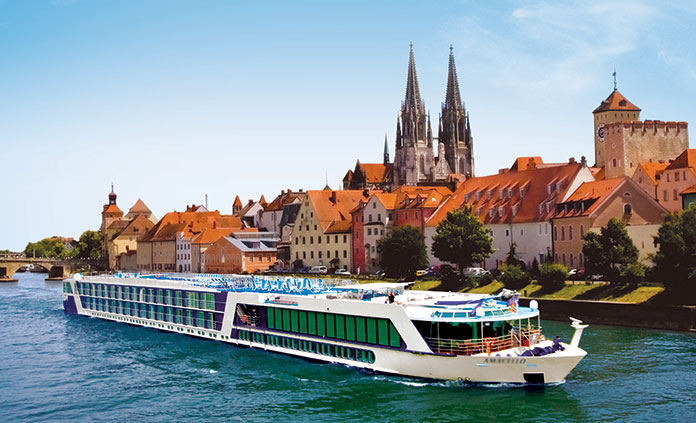 New
Danube River Cruise Bike Tour
Prague to Budapest through Five Countries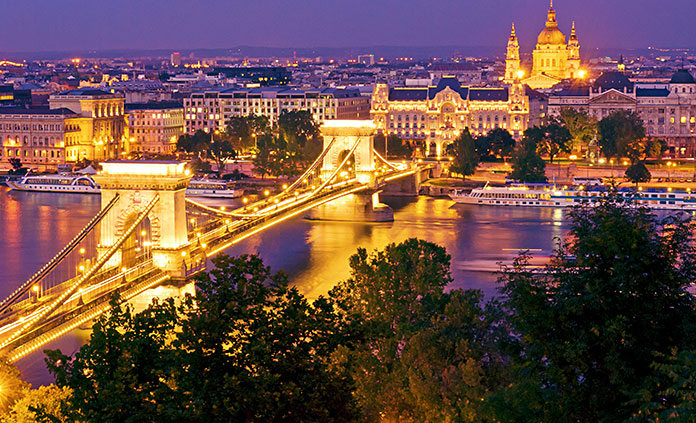 New
Danube River Cruise Full Ship Celebration Bike Tour
Prague to Budapest with 100+ Backroads Friends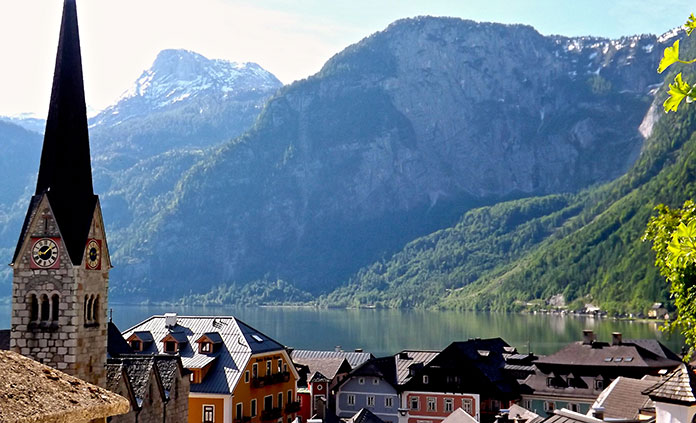 Czech Republic & Austria Walking & Hiking Tour
The Sound of Music from Prague to Salzburg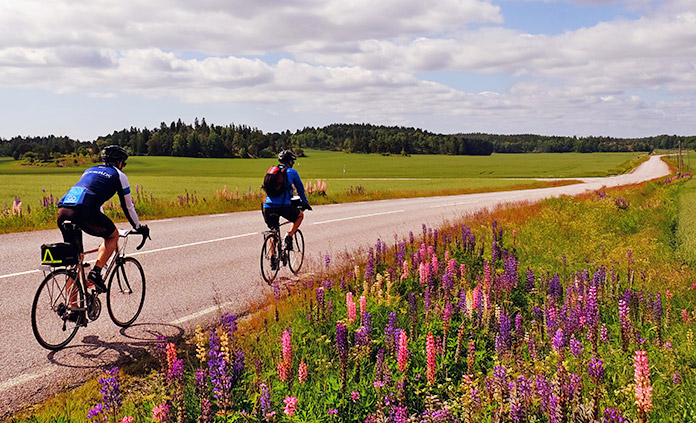 Sweden to Denmark Bike Tour
Stockholm to Copenhagen: Castles & Coast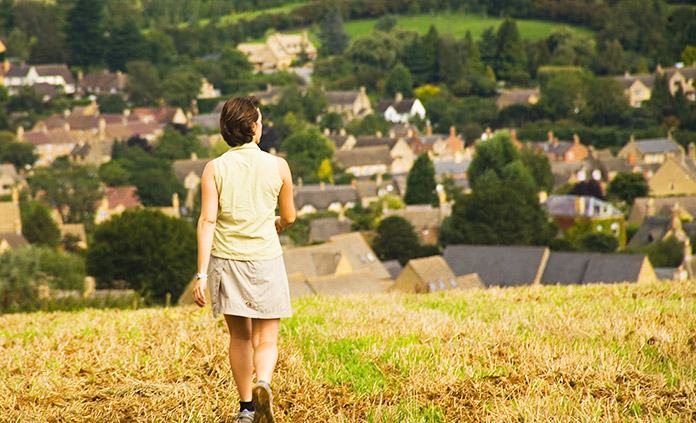 Cotswolds Walking & Hiking Tour
England's Castles, Gardens & the Cotswold Way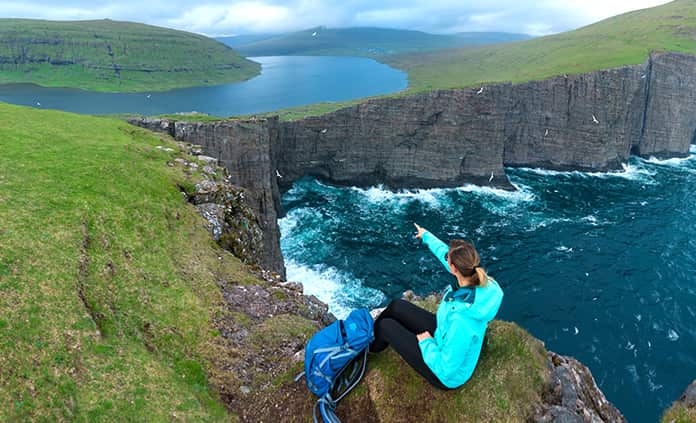 New
Iceland & Faroe Islands Walking & Hiking Tour
Wild & Remote Beauty of Secret Europe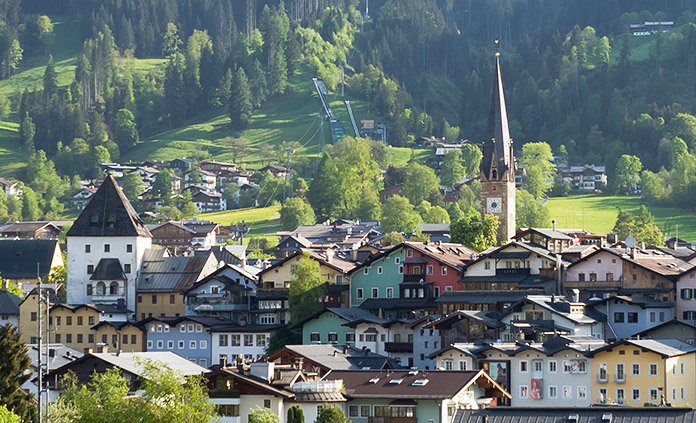 Germany to Austria Bike Tour
Bavaria to Tyrolean Alps from Munich to Salzburg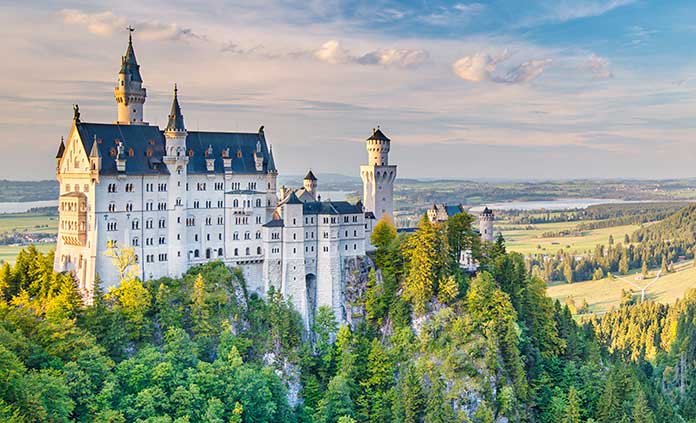 German & Austrian Alps Walking & Hiking Tour
Mountains, Lakes & Castles: Salzburg to Munich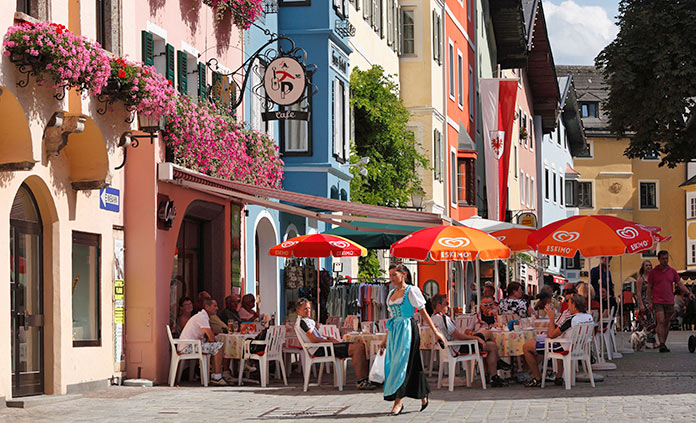 Germany to Austria Multi-Adventure Tour
Storybook Bavarian Villages & Dramatic Alps
New
Greece: Santorini & Crete Multi-Adventure Tour
Sun-Splashed Mythical Greek Isles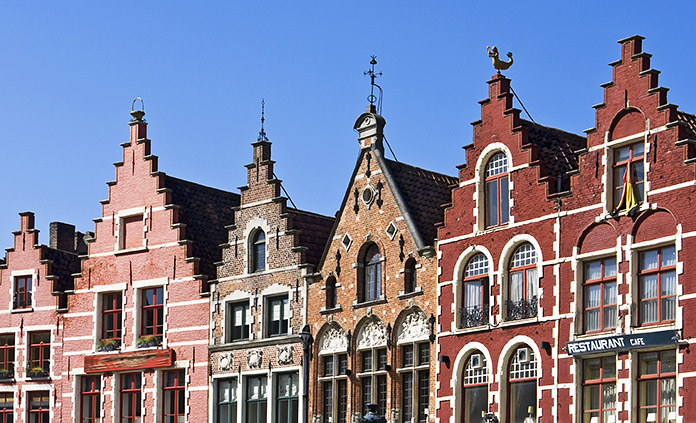 Netherlands & Belgium Bike Tour
Windmills & Canals from Amsterdam to Bruges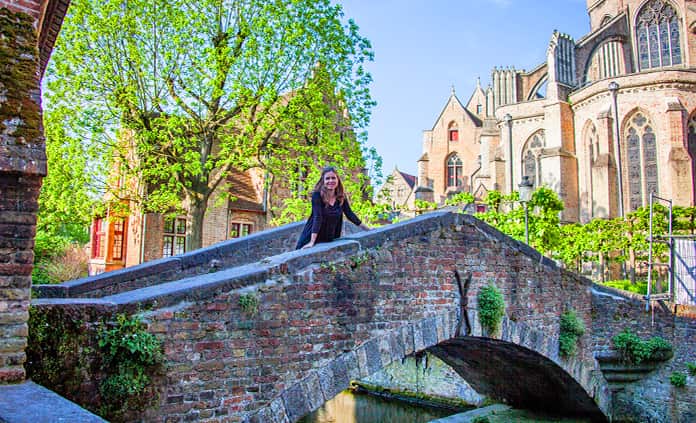 New
Netherlands & Belgium Walking & Hiking Tour
Windmills, Tulips, Canals & Villages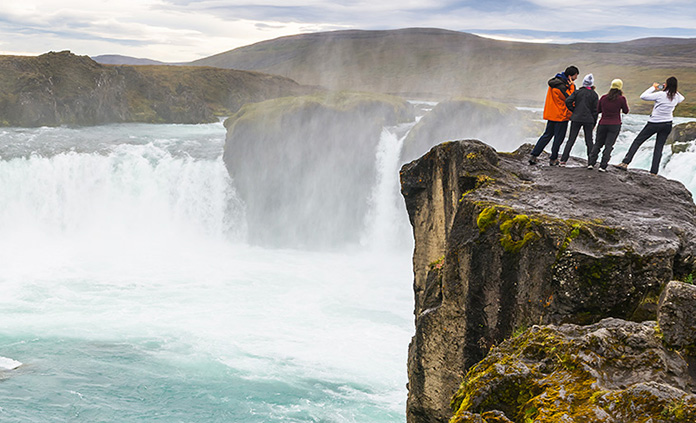 Iceland Ocean Cruise Walking & Hiking Tour
Passage to the Land of Fire & Ice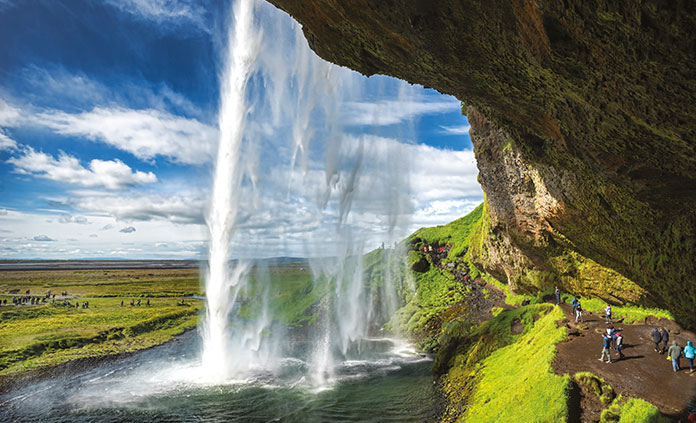 Iceland Walking & Hiking Tour
Ice Caves, Mythical Waterfalls & Geothermal Pools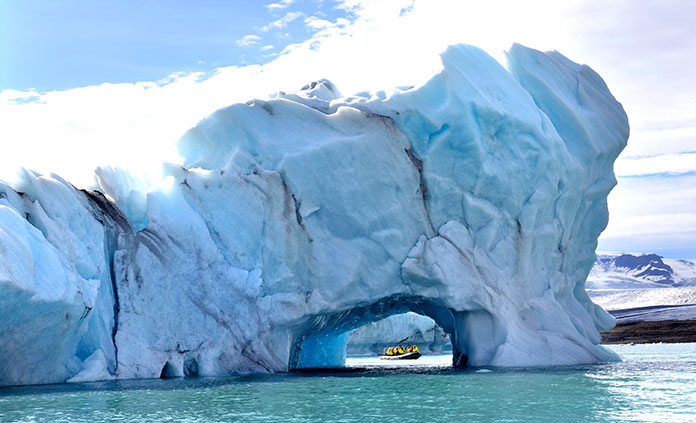 New
Iceland Multi-Adventure Tour
The Awe-Inspiring Land of Fire & Ice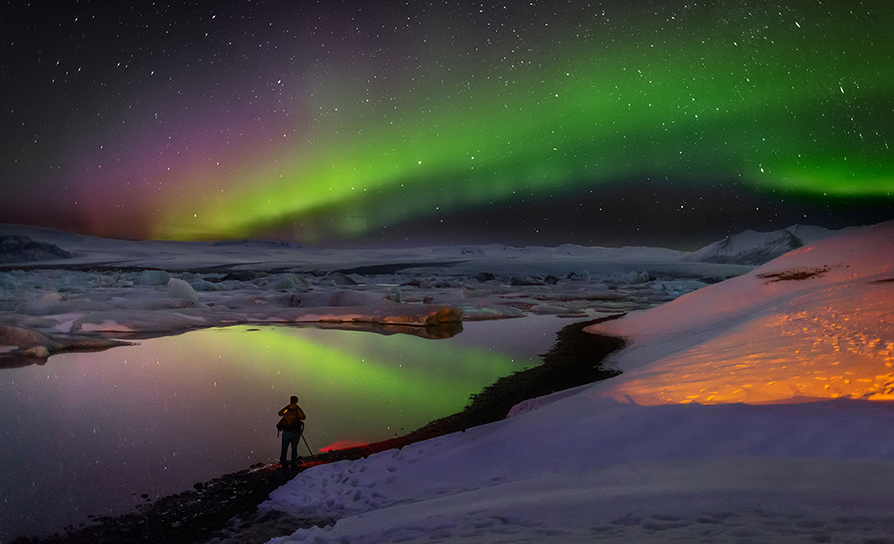 Iceland Northern Lights Multi-Adventure Tour
Winter Wonder in the Land of Glaciers & Volcanoes
Iceland Northern Lights Multi-Adventure Tour with Yoga
Winter Wonder in the Land of Glaciers & Volcanoes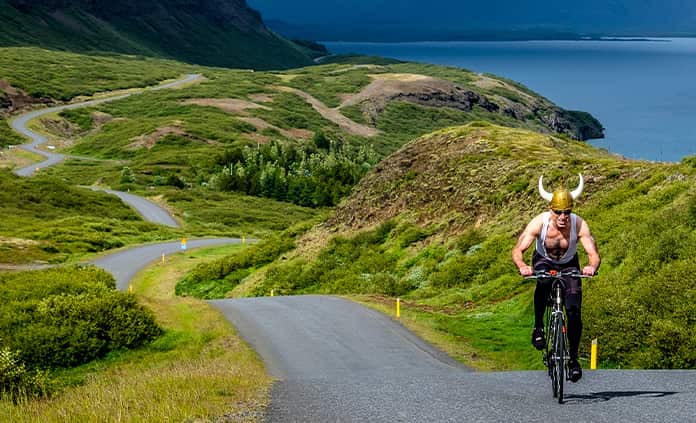 New
Iceland Ocean Cruise Multi-Adventure Tour
Passage to the Land of Fire & Ice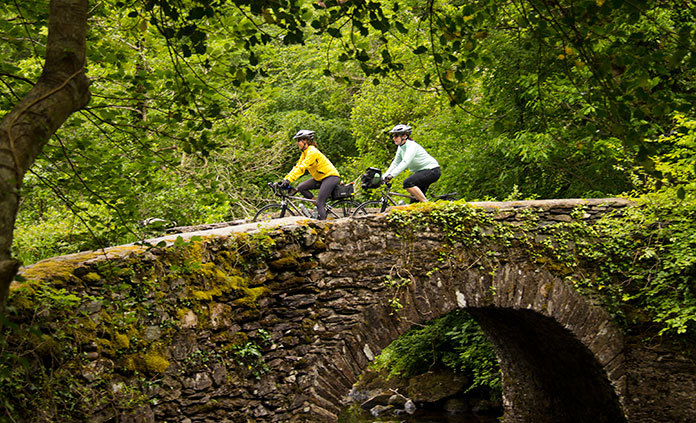 Ireland Bike Tour
Irresistible Ireland - Counties Cork & Kerry
Ireland's Connemara Bike Tour
Windswept Coast & Castles on the Emerald Isle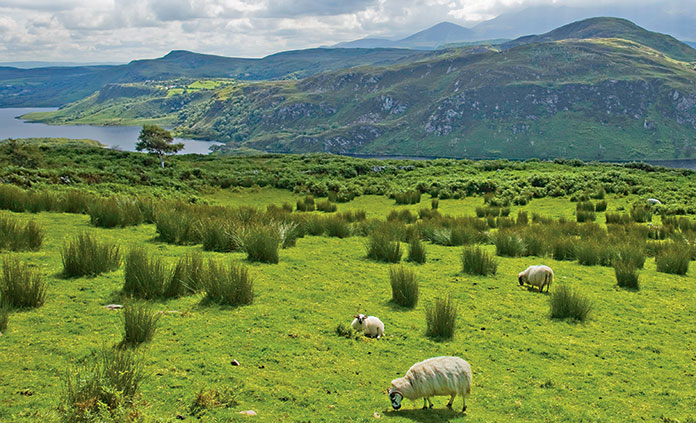 Ireland Walking & Hiking Tour
Cork, Killarney & Ancient Celtic Gems
New
Ireland Multi-Adventure Tour
Traditional Irish Culture from Cork to Killarney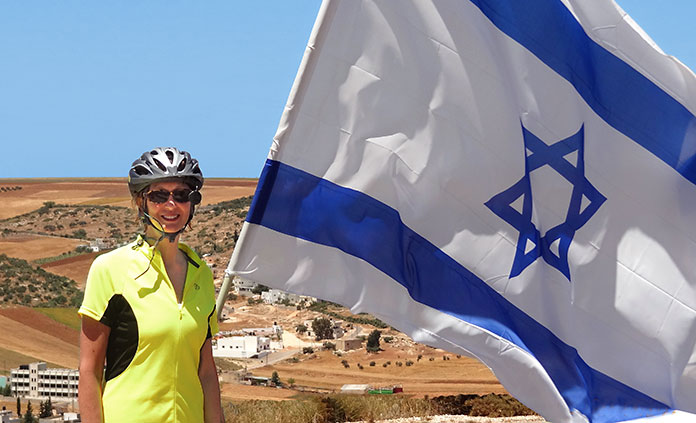 Israel Bike Tour
Ancient Israel: Sea of Galilee to Old Jerusalem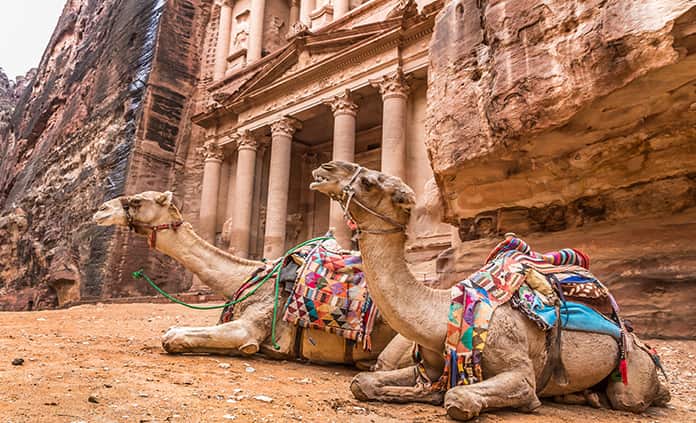 New
Israel & Jordan Walking & Hiking Tour
Amman to Jerusalem - Tracing Lawrence of Arabia
Norway & Sweden Bike Tour
Seaside Scandinavia South of Oslo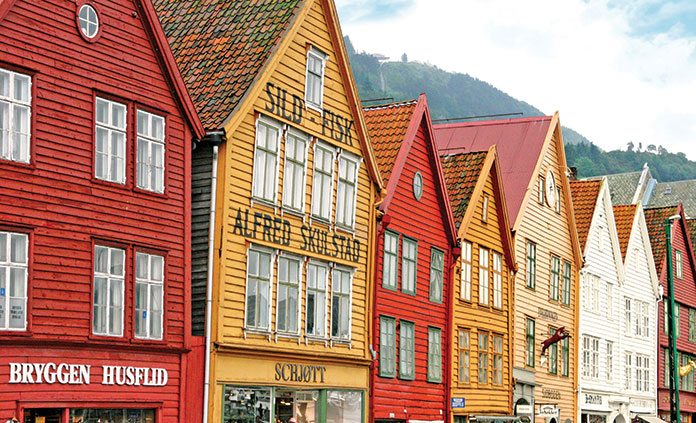 New
Norway Walking & Hiking Tour
Fjords, Mountains & Glaciers North of Bergen
New
Norway's Lofoten Islands Hiking & Trekking Tour
Dramatic Peaks & Waterways Above the Arctic Circle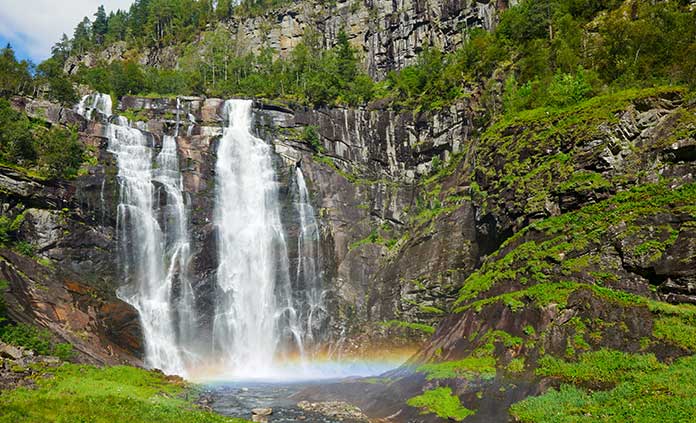 New
Norway Multi-Adventure Tour
Nordic Adventure from Voss to Bergen
Poland Bike Tour
Rich Heritage & Inspiring Nature: Kraków to Warsaw
Poland & Slovakia Walking & Hiking Tour
National Parks Adventure from Kraków to the Tatras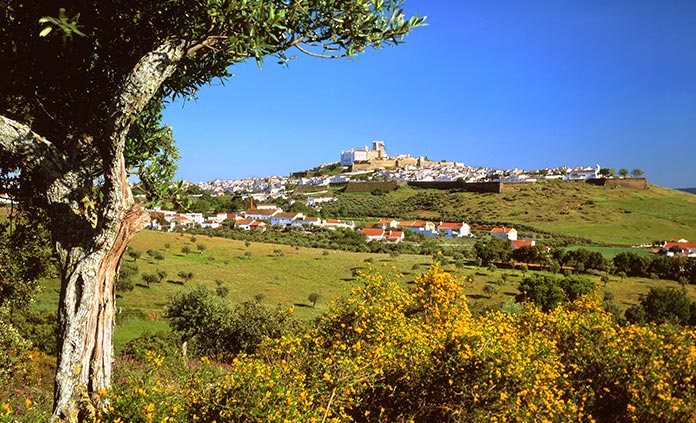 New
Northern Portugal & Douro Valley Bike Tour
Ancient Porto & River Valley Vineyards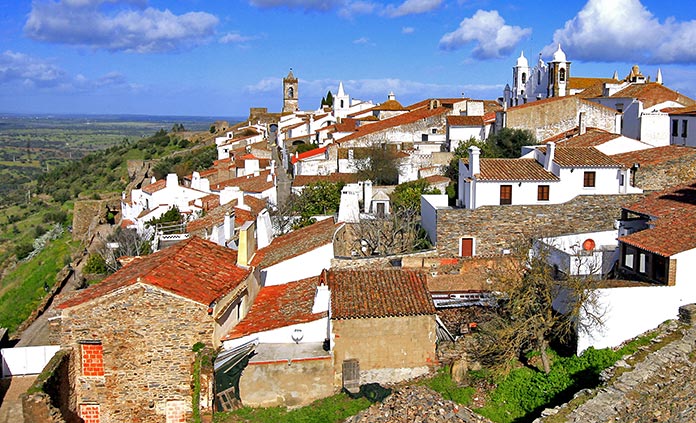 New
Portugal Bike Tour
From Lisbon to Vineyards, Villages & Castles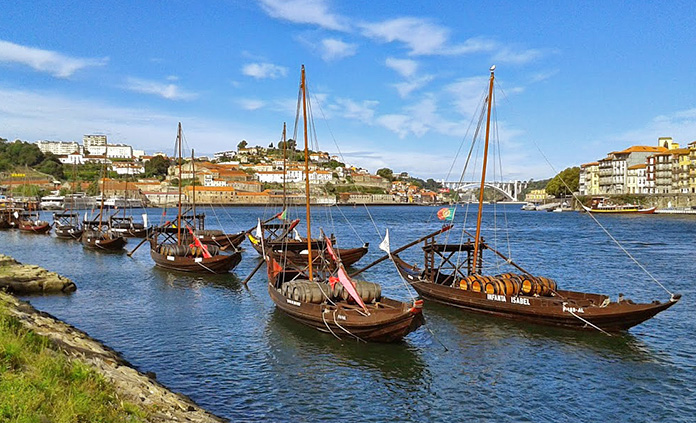 New
Portugal's Douro River Cruise Bike Tour
Splendid Salamanca to Historic Porto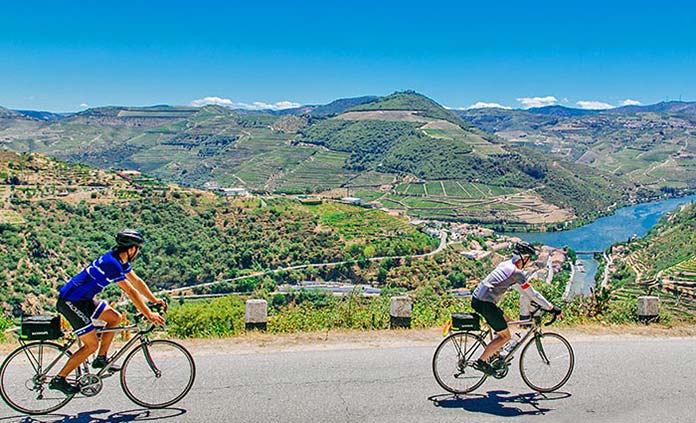 New
Portugal's Douro River Cruise Full Ship Celebration Bike Tour
Magical Salamanca to Timeless Porto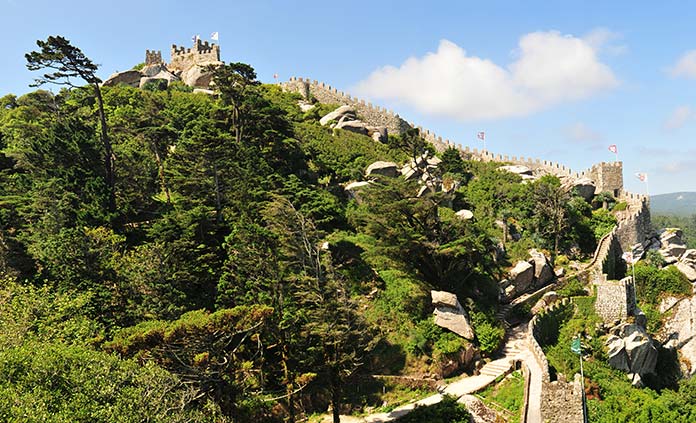 Portugal Walking & Hiking Tour
Lisbon to Porto - Sintra & the Douro River Valley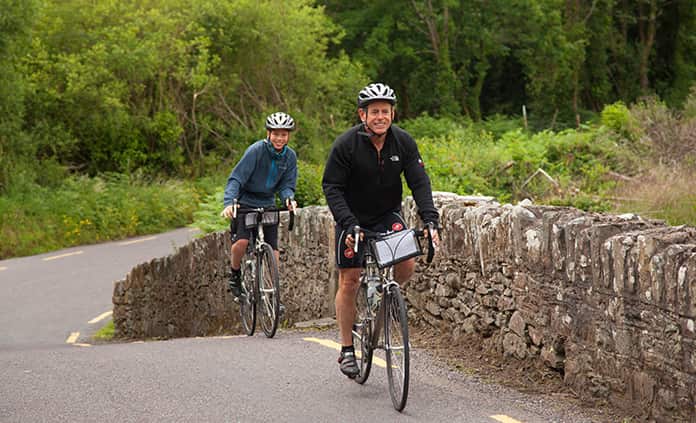 New
Scotland Bike Tour
Edinburgh, St. Andrews & Scottish Castles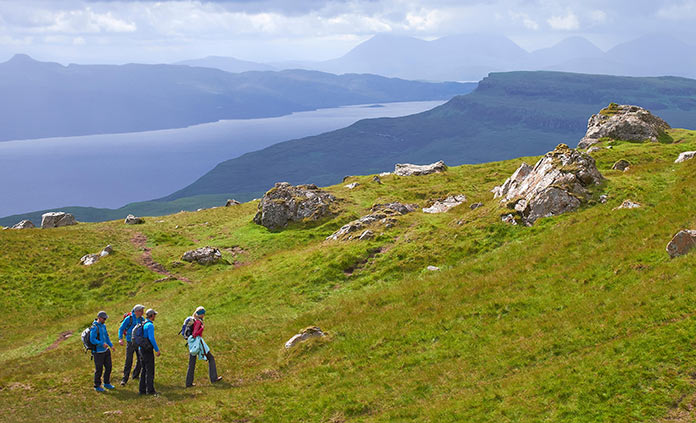 Scotland Walking & Hiking Tour
Scottish Highlands: Inverness & Isle of Skye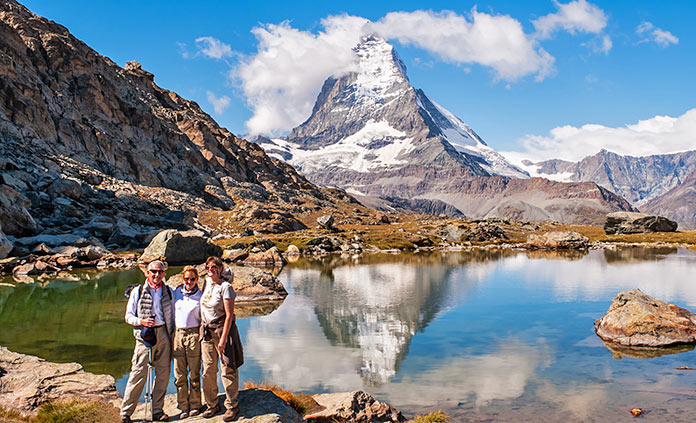 New
Switzerland Walking & Hiking Tour
Swiss Alps - Summer Adventure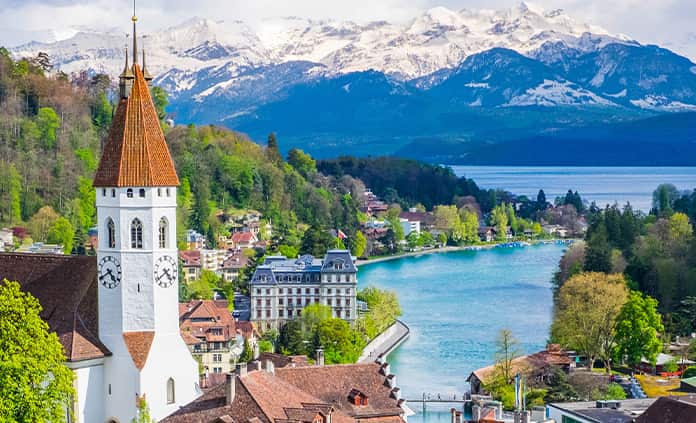 New
Switzerland Multi-Adventure Tour
Alpine Wonders From Interlaken to Zermatt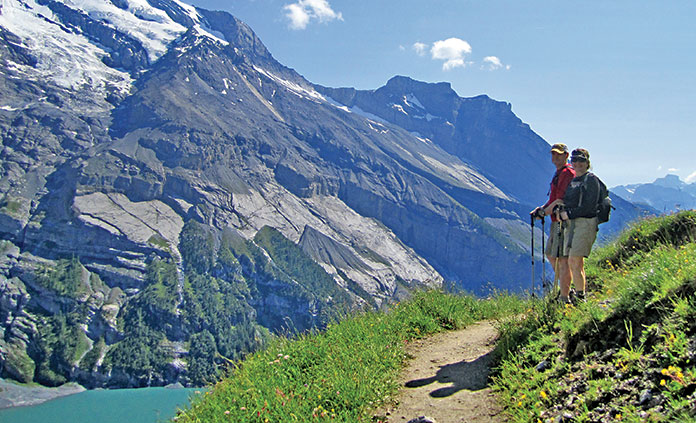 Switzerland Multi-Adventure Tour
Swiss Villages & Alpine Bliss
Wales Walking & Hiking Tour
The Gem of the United Kingdom