Travel with Us on Our Arizona Biking, Walking & Hiking Tours
There's nowhere else that has such diversity of natural colors splashed across the landscape than the American Southwest. A pallet of vibrant green riverside oases under deep swirling canyon walls colored in countless shades of red, maroon and burnt-orange Navajo sandstone. And what an iconic landscape for adventure! Lace up your hiking shoes or climb atop your bike and venture through canyons, buttes, mesas and summits, then dine on delicious southwestern cuisine before gazing up at the unrivaled blanket of stars across the desert sky.
We're not able to find any trips that match the additional criteria you've selected. Please widen your search parameters.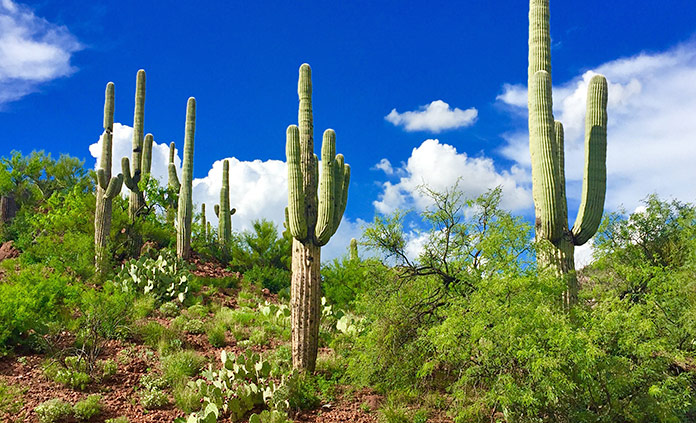 New
Arizona Bike Tour
Tucson's Blue Sky & Saguaro National Park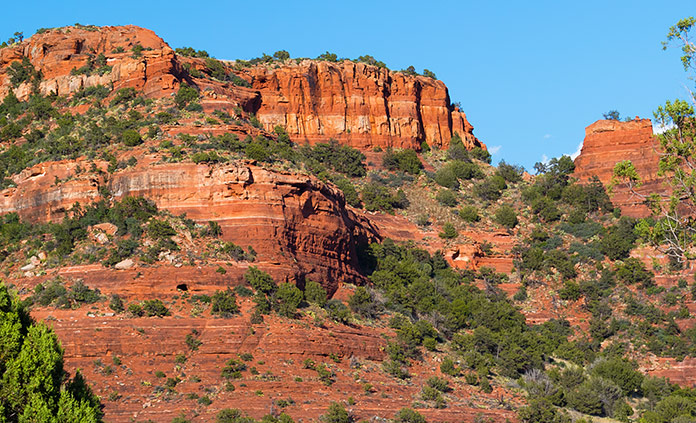 Arizona: Sedona Walking & Hiking Tour
Arizona's Crimson Cliffs & Desert Retreats
Arizona: Sedona Walking & Hiking Tour with Yoga
Arizona's Crimson Cliffs & Desert Retreats